The New Standard
High-Quality Medication Doesn't Have to Come at a Cost
Made in the USA. Novitium Pharma Products are Proudly Made in the USA.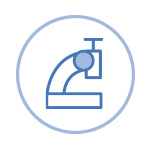 SCIENCE
Novitium's top scientists develop generic medications for markets that need it most. Our continued investment in R&D and experience enables us to support patients at every stage.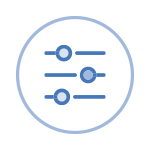 EXECUTION
Our attention to detail and state-of-the art facility based in the US ensures that we maintain the highest quality standards and the flexibility to deliver in the dynamic markets we serve.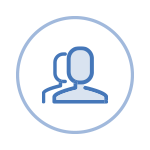 QUALITY
We believe in the best. With over 50 years of combined experience, we set out to do things right the first time. Learn more about our dedication to advancement and excellence here.
"We believe in a science-driven approach to developing and efficiently bringing affordable prescription medicines to market. We take pride in our talented team and local operations that create the options patients need most."
Proudly Made in the USA
Novitium is proud to manufacture and provide generic medication from the United States. Established and managed by a team of distinguished and proven pharma executives, we strive to control every aspect of our quality standards, speed to market, customer and patient demands through our state-of-the-art facility.
About Novitium Pharma
Novitium is a new generic pharmaceutical company comprised of highly-experienced and proven scientists, engineers, and executives. We serve pharmacists and patients alike by meeting the demand for affordable prescription options in markets that need it most. Besides the products we sell, there is nothing generic about how we do business.
Product Feedback and Adverse Events
Novitium takes quality control and feedback very importantly. Please feel free to reach out to us using the information below.
Contact Us    Phone: 855.204.1431   E-mail: [email protected]